Situated in the heart of a 470 acre beef farm, your accommodation is a cute farm cottage that gives you a truly King Island experience.
Don't expect 6 star, this is a classic old farm cottage - but it has everything you need and is clean, cosy and warm! There are 3 bedrooms with 1 queen bed, a double bed and 2 single beds (all towels & bedding included). There are also 2 sofa beds and 2 small fold out beds for larger groups. Kitchen with cooking equipment, fridge/freezer, kettle and toaster and a coffee pot. A large living and dinning room, as well as a sun room where you can enjoy a glass of wine, and WIFI internet so you can check out the surf forecast for the next day.
We have also provide some very basic dive/snorkelling equipment, fishing rods & gear, and spare surfboards that all our guest are welcome to use, however if you coming to fish or dive I suggest you bring your own gear.
There are also some native guests in the frontyard that come for a visit every now and then (wallabies, native birds), as well as 2 hens and a rooster, so you will never be alone and eggs are free but seasonal.
You will have a friendly local host (Ana and Tom) who live at the main homestead on a near by property, they are only a phone call away and happy to help you with anything you need during your stay.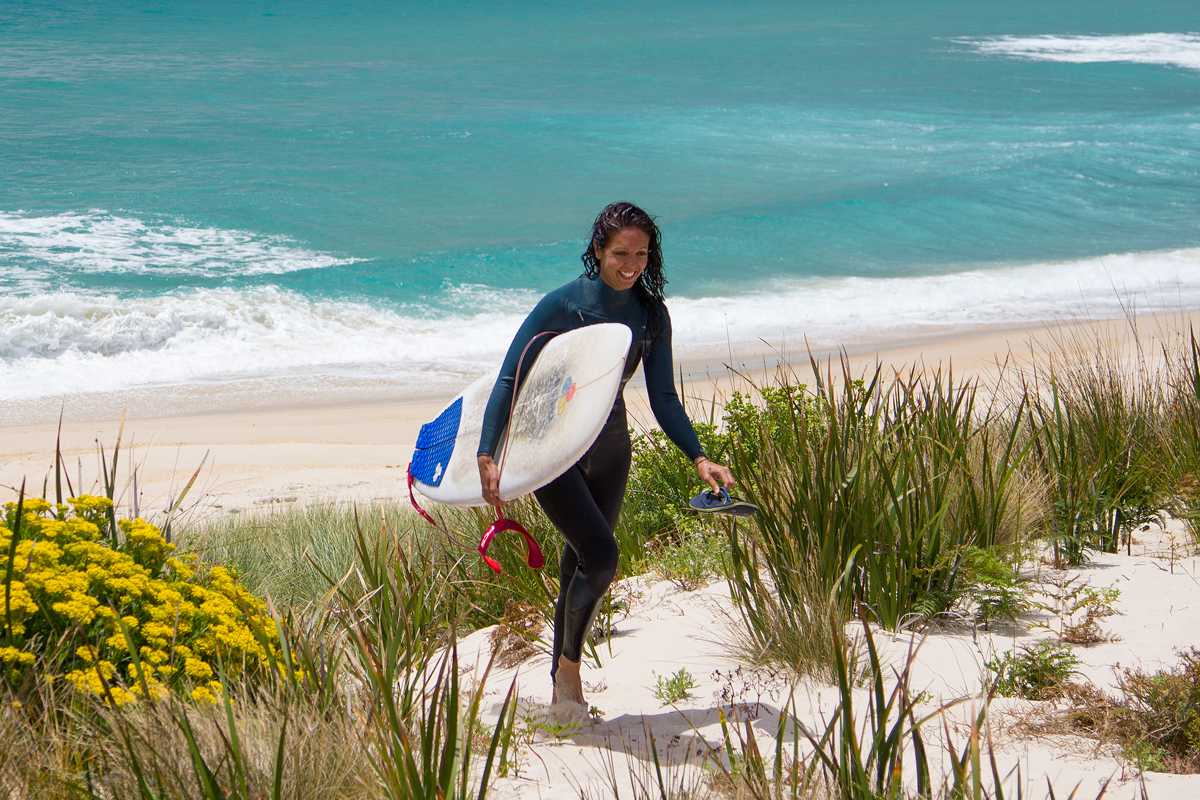 LOCAL HOSTs
The wonderful Ana and Tom (and their 2 beautiful children Alice and Lucas) own and manage the cattle property where the farm cottage is situated. They live on the main homestead just up the road where you far enough away to enjoy your own freedom, with the peace of mind knowing they are only a phone call away should you need anything at all.
Did I mention Ana is a damn good cook? I have now. For a small charge Ana is happy to cater delicious lunch and dinners for you so you can spend more time doing things you really enjoy, like surfing!
If you'd like to try Ana's famous Wallaby rissoles or succulent KI steak please give her some notice if possible... the Wallabies are hard to catch sometimes!
Accommodation DETAILS
Property type: Entire house
Meals: No.
Accommodates: 9
Bedrooms: 3
Bathrooms: 1
Beds: 5
Wifi Internet: Yes
TV: Yes
Other: There is some basic snorkelling / dive gear, fishing rods & tackle, spare surfboards also available to use freely. But bring your own is you gear if you are a keen fisho or spearo.
LOCATION
The cottage is situated 20 minutes north of the main town of Currie and the airport, only 10min from the most popular surfing spots and Cape Wickham - Martha and Phoques beach! In the middle of the farm paddock, your nearest neighbours will be the cows and chickens so you can be as loud as you like, although Henry the rooster will make sure you're up early.